News & press releases
LEGaTO System at a glance
More than two years into the project, the LEGaTO system's development is in an advanced stage and we are able to provide an overall view. Therefore, we are thrilled to release this birds-eye view of the components used in the project.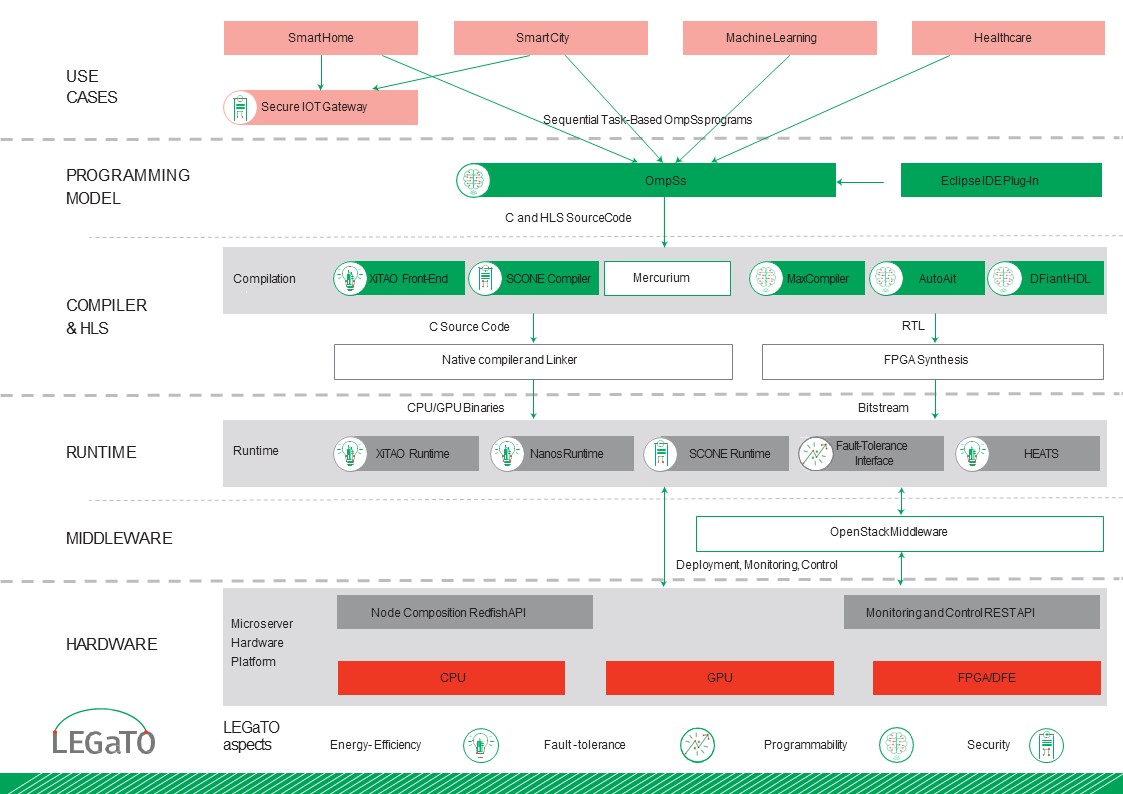 The diagram presentes the LEGaTO components arranged hierarchically in the compute stack starting from the use cases at the top, and going down to the OmpSs programming model, various compilers and high level synthesis (HLS) languages, runtime, middleware and hardware.
The main objective of the LEGaTO project is to develop a software toolchain for heterogeneous-hardware with energy-efficiency as the main focus. The project also considers fault-tolerance, programmability and security.
The LEGaTO System overview is available on SlideShare.
Find out more here.