When it comes to Industry 4.0 and IoT, the communication of the local devices among each other using local or wide area networks can be associated with a high level of complexity. Especially securing the network connections of IoT is difficult. The Secure IoT Gateway simplifies the complexity of securing the connection of devices to a network, coming with a Network Cockpit Application for configuring and monitoring the system.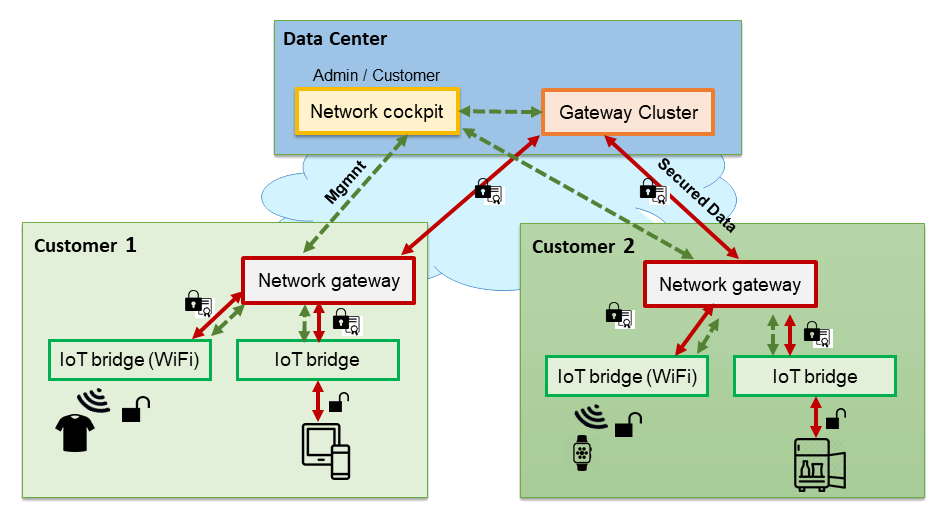 The Secure IoT Gateway is a special case among the use cases of the LEGaTO project, as its general objective is not energy efficiency but to simplify the complexity of communication of local devices to a network. Therefore, it supports other use cases to achieve their goals by reducing the complexity of security for them.
Particularly, the Secure IoT Gateway supports the Smart Home use-case by adding an extra security layer.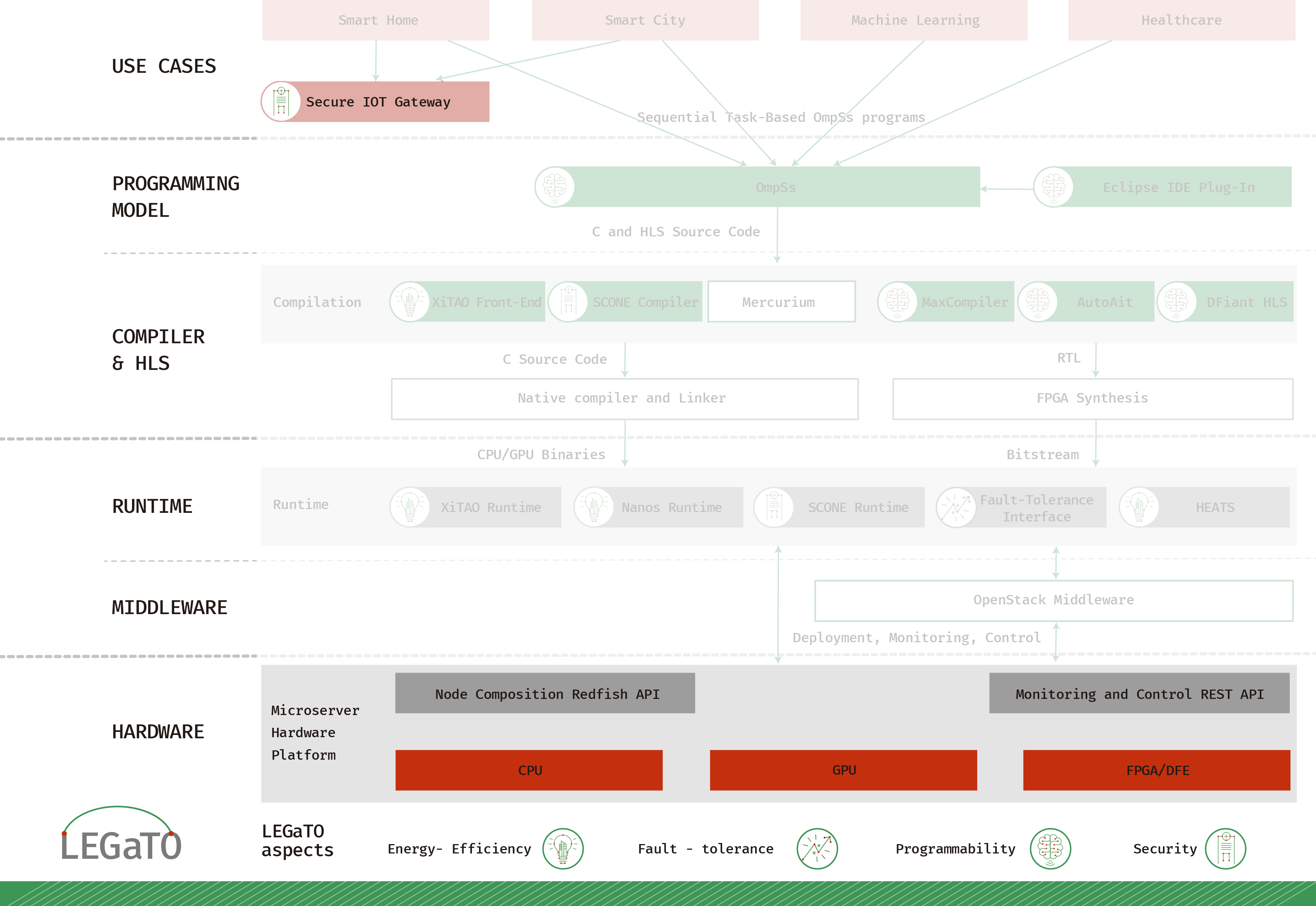 Components
The Secure IoT Gateway can make use of almost any hardware, but runs very efficiently on the LEGaTO Microserver Platform. Software wise, open source tools are used to create the secure tunnels and firewalls.
LEGaTO components are available here: https://legato-project.eu/software/components
Scientific publications
Events
News
*Contact mail@christmann.info for more information.