News & press releases
LEGaTO is presented at HiPEAC Computing Systems Week Spring 2019
On 16-18 April, the LEGaTO project was presented during the HiPEAC Computing Systems Week (CSW) Spring 2019 that took place in Edinburgh, UK. This CSW's focus was on Innovations in HPC and therefore an excellent opportunity for LEGaTO's technology to be presented among other interesting projects.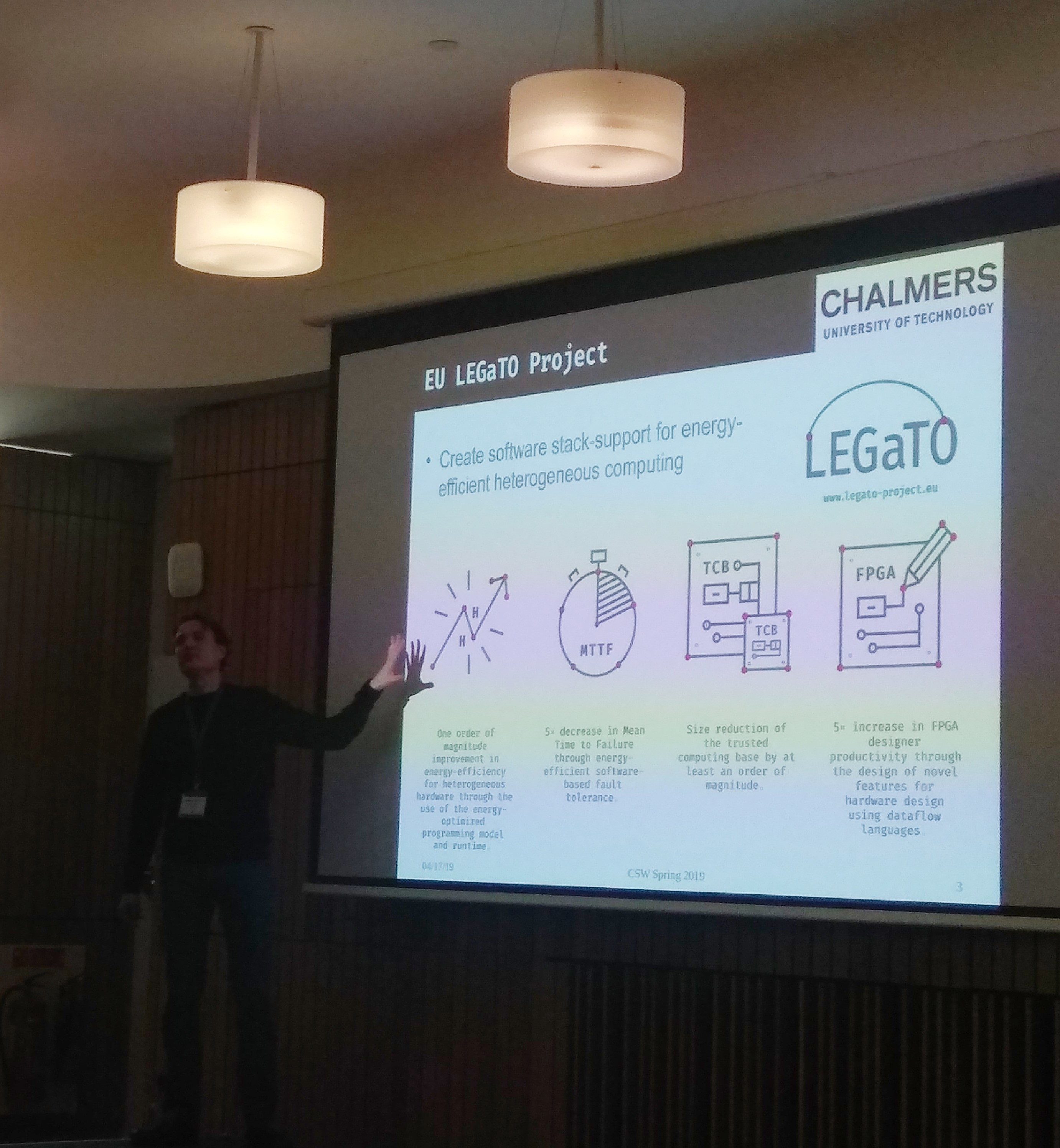 On the second day of the event, Miquel Pericas, Chalmers University of Technology, gave a presentation under the title "Elastic multicore scheduling with the XiTAO runtime", as part of the workshop titled "Main track: Embedded Multicore Programming - Industrial state-of-the-art and future directions". Miquel's talk, which was invited by the EuroLab4HPC project, described how the XiTAO runtime, currently developed in LEGaTO, benefits embedded heterogeneous multicores.
Miquel said that he was "very pleased to give a talk at such a lively HiPEAC event and to receive feedback from experts in the field". "It was also a great opportunity for this talk to bring together different institutions and projects, such as HiPEAC, Eurolab4HPC, and LEGaTO", he added.
You can find Miquel's presentation on Legato's slideshare profile here.
About HiPEAC events
HiPEAC organizes four networking events per year: the HiPEAC Conference, two Computing Systems Weeks and a Summer School. The aim is to achieve collaboration and networking between member institutions and across the different disciplines: computer architects, design tool builders, compiler builders, system designers, between researchers from academia and industry, between European and non-European institutions.